CDAR
Leading research at the intersection of financial economics and data science.
Background image: Berkeley Campanile
A Resampling Approach for Causal Inference on Novel Two-Point Time-Series with Application to Identify Risk Factors for Type-2 Diabetes and Cardiovascular Disease, by Xiaowu Dai, Saad Mouti, Marjorie Lima Do Vale, Sumantra Ray, Jeffrey Bohn, and Lisa Goldberg

Portfolio optimization via strategy-specific eigenvector shrinkage by Lisa Goldberg, Hubeyb Gurdogan, and Alec Kercheval

Ownership of ESG Characteristics by Mark Bateman and Lisa Goldberg
Sustainable investing and the cross-section of returns and maximum drawdown by Lisa Goldberg and Saad Mouti
2022-02: A propagation model to quantify business interruption losses in supply chain networks by Hubeyb Gurdogan, Nariman Maddah, Reyhaneh Mohammadi, Elena Pesce, Alicia Montoya, Jeffrey Bohn, and Katherine Dalis

2022-01: CENTRAL BANK DIGITAL CURRENCIES (CBDCs): The coming of national e-currencies by Jeffrey Bohn, Gilles Papadopoulos, and Jurg Unger

Is Index Concentration an Inevitable Consequence of Market-Capitalization Weighting? by Lisa Goldberg, Ananth Madhavan, Harrison Selwitz, and Alex Shkolnik

On Existence Of Berk-Nash Equilibria In Misspecified Markov Decision Processes With Infinite Spaces by Robert Anderson, Haosui Duanmu, Aniruddha Ghosh, and M. Ali Khan
James-Stein for the Leading Eigenvector by Lisa Goldberg and Alec Kercheval
The Dispersion Bias by Lisa Goldberg, Alex Papanicolaou, and Alex Shkolnik
A synthesis of pathways linking diet, metabolic risk and cardiovascular disease: a framework to guide further research and approaches to evidence-based practice by Marjorie Lima do Vale, Luke Buckner, Claudia Gabriela Mitrofan, Claudia Raulino Tramontt, Sento Kai Kargbo, Ali Khalid, Sammyia Ashraf, Saad Mouti, Xiaowu Dai, David Unwin, Jeffrey Bohn, Lisa Goldberg, Rajna Golubic, and Sumantra Ray
Sustainable Investing From a Practioner's Viewpoint: What's in Your ESG Portfolio? by Jeffrey Bohn, Lisa Goldberg, and Simge Ulucam
James-Stein estimation of the first principal component by Alex Shkolnik
Multiple Anchor Point Shrinkage for the Sample Covariance Matrix by Hubeyb Gurdogan and Alec Kercheval
High Dimensional Decision Making, Upper and Lower Bounds by Farzad Pourbabaee
The Implied Futures Financing Rate, by Nicholas Gunther, Robert Anderson, Lisa Goldberg, and Alex Papanicolau
Tax-Rate Arbitrage: Realization of Long-Term Gains to Enable Short-Term Loss Harvesting, by Lisa Goldberg, Taotao Cai, and Pete Hand

Katrine Paaby Joensen and Anders Christjansen of Innovation Centre Denmark talk about the greening of corporate America

Computers Cannot Understand the Coronavirus

 by Kathleen Houssels and Stephen Dean

Is There ESG Alpha? A Marketing Question in Research Clothing by Lisa Goldberg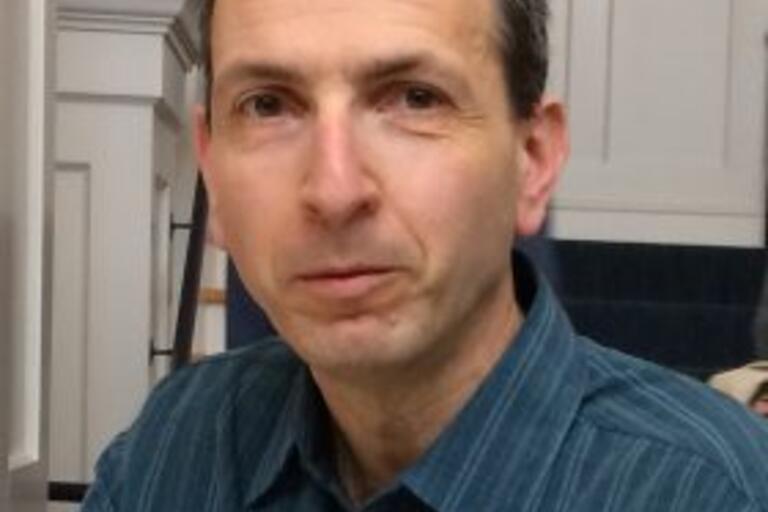 Tuesday, November 28th @ 11:00-12:30 PM, Zoom
We introduce a mixture-model of beta distributions to identify significant correlations among P predictors when P is large. The method relies on theorems in convex geometry, which we use to show how to control the error rate of edge detection in graphical models. Our 'betaMix' method does not require any assumptions about the network structure, nor does it assume that the network is sparse. The results hold for a wide class of data generating distributions that include light-tailed and heavy-tailed spherically symmetric distributions.